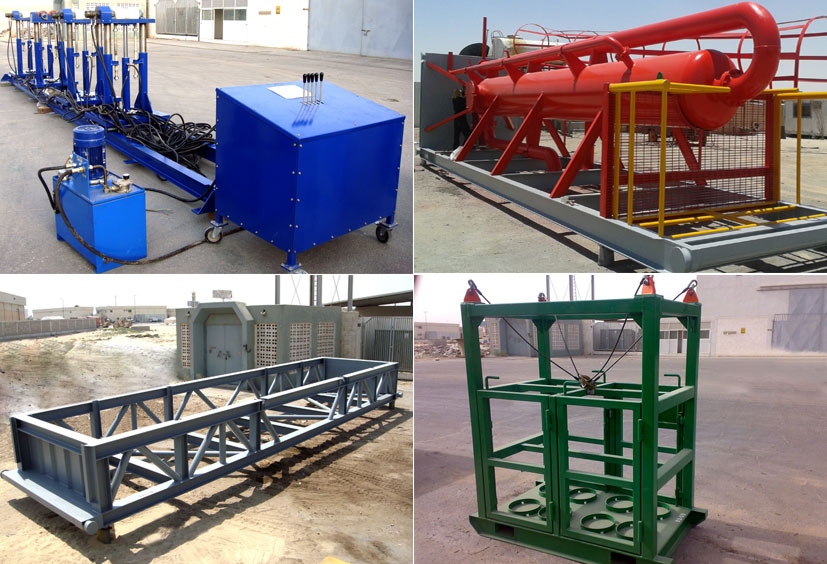 We are specialized in the fabrication of various products to both offshore and on shore drilling services. We also undertake all types of repair and maintenance work
Our product range in detail:
Diesel Tank , Gasoline , Double wall 500 BBL Tank , Portable water tank
Mud Tank, Intermediate Tank. Suction Tank, Cement Tank with Piping
Generator sound proof enclosure with skid
Electrical Store , Mechanical Store with Master Skid
Electrical workshop , mechanical work shop, work area with master Skid
BOP Store , Aramco Drilling Store with Master skid
Briefing Container, Office Container, Accommodation Container etc.
Pipe rack, Pipe bin Baskets, Reamer Racks etc.
Koomy suitcase, Mud Gas Separator with Piping.
Matting Board, Platform and telescopic ladder.
Offshore basket, Man Carry Basket, Tool Basket, Cargo Basket etc.
Bop Lifting plates, Spreader beam, Big Bag lifter, Pallet lifter, Sack Lifter etc..