We are specialist manufacture/fabricator of steel structure catering to the demanding needs of petroleum (oil and gas) Industry. YOUSEF TURNERY has delivered quality, service and value to its customers since its inception in year 2005.
YOUSEF TURNERY'S current product range includes Pipe racks, Heavy duty beam racks, Hydraulic tanks, Hydraulic cylinders, Walkways and Ramps, special flanges, catwalks & stairways, Chutes & hoppers, Platforms & Docks, Guards & Stands, Cover plates, All types of oilfield equipment, Heavy structures, Handling system of heavy duty pipes, custom fabrication, Category 4 Inspection for Rig, Mud system with tanks and pipelines, phospating machine, products to name a few.
YOUSEF TURNERY is staffed with professional at all function and is ably supported by qualified and competent team at all levels. The major strength of YOUSEF TURNERY is its trained manpower to carry out tasks flawlessly right the first time always.
We have shop of 16,000 square meter area for fabrication shop, machine shop and for sand blasting & diamet coating. We have our own well experienced Machinists, Fabricators & Welders and Helpers to carry out jobs well in time to the best satisfaction of our customers. Our machineries includes Lathes, Vertical & Horizontal Milling, Radial Drilling Machines, Shaping Machines, Shearing & Bending Machine, Surface Grinder, Cylindrical Grinder, Compressors, Generator type Welding Machine, Arc, Tig and Mig Machine, Airless Paint Gun, Sand Blasting Machine, Forklifts, etc.
YOUSEF TURNERY'S '6G' qualified ABS certified welders perform complete welding at many rigs in the kingdom.
YOUSEF TURNERY'S manufacturing facilities are strategically located close to the major oil and gas production, refining and petrochemical industries at Baghlaf Industrial area in the eastern province of Saudi Arabia.
YOUSEF TURNERY`s fabricates structures adhering to most rigid quality standards in design, procurement, fabrication and inspection management by its BS EN ISO 9001:2015, OHSAS 18001:2007 & BS EN ISO 14001:2004 Quality Management System certification.
Since year 2005, YOUSEF TURNERY could successfully execute fabrication jobs to many local and international clients.
YOUSEF TURNERY is a member of Yousef group companies. These companies are Viz. YOUSEF PETROLEUM SERVICES EST, YOUSEF TURNERY.
YOUSEF PETROLEUM SERVICES EST. Specializes in fabrication and supply of specialized steel structures and stands certified to BS EN ISO 9001:2015, OHSAS 18001:2007 & BS EN ISO 14001:2004 since year 2008.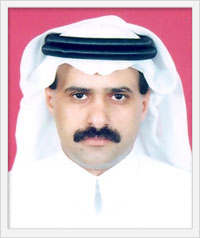 Mr. Yousef Al Yami
General Manager
+966 50 200 3333
yousef@yousefturnery.com
---
Copyright © 2016 - Designed by Softweb
Scroll to Top